These 5 herbs from around the world address deficiencies, lack of blood and oxygen flow to the sex organs, and a depletion of jing (the source of life and sexual energy in traditional Chinese medicine 'TCM'). These are not 'quick cures' and may be needed in combination... but just look at some of the other associated benefits and you'll wonder why they are not already part of your dietary supplements.

1. Rehmannia Glutinosa

By Shizhao - Own work, CC BY 2.5, https://commons.wikimedia.org/w/index.php?curid=712185

Rehmannia mixed with cinnamon (often as a powder or concoction) is used in TCM to

increase estradiol and testosterone levels and as a component in cures for impotence.

Colleen Cackowski in "

Rehmannia: An Adrenal Tonic Herb of the Highest Order" notes "f

irst mentioned in Chinese medical literature around 200 B.C., during the Han Dynasty, with a wide and varied list of uses, this root is counted as one of the 50 most important herbs used in Oriental Medicine.

Rehmannia Root

is considered to be a longevity tonic that enhances and energizes blood circulation throughout the body, and particularly in the brain, strengthening blood deficiencies and easing symptoms of anemia. This herb is a very effective and popular supplement that will provide your body with support for your brain, heart, nervous, endocrine, and immune systems.

"

The Chinese Herbs page states "

Rich in amino acids, Vitamins (A, B, C), cerebroside, melittoside, dammelittoside, and rehmaglitin, rehmannia is known as anti-inflammatory and anti-fungal herb. It is also known as a blood tonic and purifier – thanks to its astringent properties provided by the chemical content. The rich sweet starchy content of the rhizome has been used in Chinese herbal medicine as a cloying agent – improving the function of the liver and digestion (by stimulating bloating and gas). Other benefits associated with rehmannia include anti-hepatotoxic, anti-rheumatic, anti-eczema, diuretic, hypoglycemic, laxative and cardiotonic actions.

"

.

2. Epimedium Grandiflorum

By Sphl - Photo taken by Sphl., CC BY-SA 3.0, https://commons.wikimedia.org/w/index.php?curid=734691

Better known as Horny Goat Weed this herb works in much the same way as Viagra. It provided a natural, if weaker, alternative to the drug.

"V

iagra and other ED medications work by increasing blood flow to the penis. Both Viagra and epimedium cause blood vessels to dilate, which increases blood flow, helping a man achieve an erection more easily.

In some men, epimedium may also increase psychological arousal. This increased desire also helps some men to more easily achieve or maintain an erection.

One study conducted in 2008 found that a compound in epimedium blocks the enzyme that restricts blood flow to the penis, which is what causes ED in the first place. The study showed that epimedium might essentially reverse the blood flow problem that causes impotence. As with many other herbs and natural treatments, studies are not as frequent as drug studies. However, the study mentioned above did seem to confirm what traditional Chinese medicine has said for years, so it's likely that it will lead to more studies on the use of epimedium for ED." (Impotence Guide)

But it's not just for men. Anna Cham in a list of the 10 benefits of Epimedium Extract notes "Women's Sexual Health

: Whereas the effects of Icariin on Men's sexual health and performance is well known and documented, the administration of icariin can also improve the sexual health and performance of women by a huge margin, mostly owing to the production of Nitrous Oxide that improves the flow of blood to the sexual organs, clitoris and vagina. The strength of the icariin supplement for women, however is recommended to be much lower than men.

"

3. Turnera Diffusa (Damiana)

By H. Zell - Own work, CC BY-SA 3.0, https://commons.wikimedia.org/w/index.php?curid=11426582

This herb is used to make the Mexican liqueur Damiana; claimed to be the original ingredient in margaritas, before being unseated by Triple Sec .... It's even claimed (well, in Mexico at least) that the liqueur is an aphrodisiac.

Traditionally used for depression, anxiety, a general tonic, to treat constipation (mild laxative) and to improve digestion

Herb Wisdom

notes it is also "

well known in southwestern cultures as a sexuality tonic and is recommended by many top herbalists. It stimulates the intestinal tract and brings oxygen to the genital area. It also increases energy levels which does a lot to restore libido and desire. In women, Damiana often restores the ability to achieve orgasm. Damiana is used primarily as an energy tonic and an aphrodisiac for both men and women.

Damiana has a dual effect. It can work quickly to stimulate the genital area by enriching the oxygen supply. Longer term use can improve sexual fitness and performance.

"

4. Lepidium meyenii (Maca)

Maca has fallen from its super-food status of a few years back; It has pretty good antioxidant properties but nothing exceptional.

Examine.com

says "

Maca is the common name for

Lepidium meyenii

, a plant in the broccoli family. 'Maca root' refers to the root of the plant, which resembles a turnip. Maca is divided into categories based on the color of the root, which can be red, black, pink or yellow. Maca has historically been grown in Peru. Maca has traditionally been used as an aphrodisiac. It has been used all over the world and affects both genders. It does not work through hormones, and does not increase testosterone or estrogen. Men supplementing maca have been known to experience an increase in sperm production. Maca also appears to be a potent suppressor of prostate hypertrophy, with potency similar to finasteride, a synthetic drug for the treatment of enlarged prostates. Preliminary research also suggests maca can protect the brain from damage, improve bone health, and even improve cognitive ability in healthy people. " and goes on to cite research (rated Very High) that demonstrates "

An increase in libido appears to occur following Maca ingestion, which is notable as it appears to influence all demographics and is not associated with systemic hormones"

5. Cuscuta Chinensis

By Vinayaraj (Own work) [CC BY-SA 3.0 (http://creativecommons.org/licenses/by-sa/3.0)], via Wikimedia Commons

Cuscuta Chinesis (Tu Si Zi) a 'nuisance' parasite is also a highly prized herb (especially in TCM). Traditionally used to treat osteoporosis,

Alopecia (hair loss), Gout, and male Infertility.

HerbalLove notes "

Cuscuta is believed to be of wonderful sexual benefit for men. It's said to increase male fertility. Recently, scientists have discovered that derived properties of the plant can actually protect the male's sperm. The five key active molecules that are responsible for the function are beta-sitosterol, d-sesamin, 9(R)-hydroxy-d-sesamin, d-pinoresinol and daucosterol – each serving to protect the sperm cell membrane and mitochondrion function, preserving the sperm's acosomic structure and preventing damage from free radicals. But the benefits to men don't end there. Cuscuta is often an important ingredient of erection enhancement formulas, as it helps increase the production of Nitric Oxide Syntheses inside the penile tissues. It also enhances the intra-cavernosal pressure (ICP) inside the penis, resulting in a harder and fuller erection."
Powered by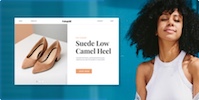 Create your own unique website with customizable templates.
Photo used under Creative Commons from Khairil Zhafri