I've already waxed lyrical about the '

oh-so-not-a-weed plantain

'. In case you missed that post plantain is "principally used as a poultice, ointment or in a decoction for external treatment of wounds. Plantain has the ability to destroy a wide range of micro-organisms as well as stimulate the healing process (epithelisation). The upper side of plantain leaves can be used to draw poisons from wounds, while the undersides are used to heal the wound." (

Herb Federation of New Zealand

).

Comfrey (Symphytum officinale) is another wild plant that has unique healing properties. Known as Knitbone in folklore this herb has been used to treat musculoskeletal disorders,

inflammation from sprains, and broken bones

. The Latin name Symphytum is taken from the Greek symphis (growing together of bones) and phyton (a plant). These folklore treatments are supported by clinical evidence and trials that "showed evidence of benefit for ankle distortion, back pain, abrasion wounds and osteoarthritis." [1] and "confirmed the efficacy in the treatment of pain, inflammation and swelling in the case of degenerative arthritis, acute myalgia in the back, sprains, contusions and strains after sports injuries and accidents" [2]Despite these benefits, the use of comfrey has greatly declined due to the presence of pyrrolizidine alkaloids. These alkaloids are hepatotoxic and, in quantity, can result in liver damage. So, it makes sense to avoid taking comfrey internally. But what about its topical use? A 2014 survey concluded "practitioner experience suggests that comfrey can be used safely and effectively externally …" "as a cream for tendon, ligament and muscle problems, for fractures, and for wounds" [3]. In clinical trials it was noted that while "the prohibition of oral use is justified … the limitation of external application is not supported by relevant data." [4] Indeed, there have been no reports of poisoning from topically applied comfrey [5]. The limited rate of penetration (0.04–0.22%) by PAs through the skin presents a very minimal risk compared to the potential benefits.

Mucilage and allantoin are considered the major constituents in comfrey responsible for the herbs soothing and anti-inflammatory actions.

[6] In a comparative study of 'Comfrey vs the anti-inflammatory drug diclofenac' an ointment containing 35% comfrey extract was shown to be "at least as effective as, and possibly more effective" [7] than the drug - and let's remember prescription drugs can carry just as many risks! In this case "Diclofenac can increase your risk of fatal heart attack or stroke" [8] along with numerous common side effects.

Personally, I'll choose comfrey. But, as always, be informed and make a decision from knowledge.

Now for a bit of DIY. How to make a comfrey and plantain salve.

Comfrey Salve (with Plantain)

(Step 1) You need to infuse the herbs

in a warm oil

(roughly equal quantities of plantain and comfrey). We use organic coconut oil as it's naturally antibacterial, antifungal, and an excellent moisturiser. You can either do this the long way (place herbs and oil in a glass jar and leave out in the sun for a week) or the quicker way (use a crock pot with a 'keep warm' setting and steep the herbs in the oil for 24-72 hours). Note: Be very careful not to 'cook' the herbs!(Step 2) Add organic cocoa butter to produce a salve-like texture when the product cools. You also get the benefits of cocoa butter; an antioxidant (to fight off those nasty free radicals that can cause skin ageing), and moisturising hydration. According to some users of cocoa butter it also helps with eczema, dermatitis, healing scars, and reducing stretch marks.(Step 3) Add a preservative. We use Vitamin E sourced from organic soy beans.

You can omit step 3 if you're only making a small quantity and not storing the salve for an extended period.

(Step 4) (optional) Add essential oils to perfume the salve.Note: This salve melts very easily. Store in a cool dark place and if the salve gets runny just pop it in the fridge for an hour or so. References

[1]

R. Frost, , H. MacPherson, S. O'Meara (

2013) A critical scoping review of external uses of comfrey (Symphytum spp.)

[2]

Christiane

Staiger (

2012) Comfrey root: from tradition to modern clinical trials

[3]

Rachael Frost, , , Susan O'Meara1, , Hugh MacPherson (

2014)

The external use of comfrey: A practitioner survey

[4]

N Jedlinszki

, AD Beretka

, B Balázs

, E Csányi

, D Csupor (2015) Absorbtion of lycopsamine from a comfrey ointment through human skin.

[5] Comfrey Central - A Clearinghouse for

Symphytum

Information

[6] University of michigan health System (Comfrey)

[7] Predel HG, Giannetti B, Koll R, et al. (2005) Efficacy of a comfrey root extract ointment in comparison to a diclofenac gel in the treatment of ankle distortions: results of an observer-blind, randomized, multicenter study. Phytomedicine2005;12:707-14.

[8]

drugs.com

Be Sure. Know More.
Powered by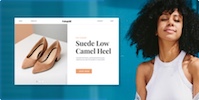 Create your own unique website with customizable templates.
Photo used under Creative Commons from Khairil Zhafri