Herbal extracts come in many forms such as essential oils, tinctures, decoctions, hot/cold pressed oils, and teas. However, although lavender oil, hot pressed lavender oil, and lavender tincture are all extractions from the same plant they do not have the same properties.

​This can get awfully confusing! Hopefully, this brief introduction will help clarify.

Essential Oils refer to the liquid extraction (usually by steam distillation) which are neither essential (i.e. not required for biological function) or in most cases technically oils (i.e. due to the absence of fatty acids). These extractions (volatile oils) contain the essence (essential), meaning the unique fragrance of a plant.

Essential oils are extremely concentrated, volatile, and will evaporate quickly when exposed to air. Essential oils are most commonly associated with Aromatherapy, external use, and mixed with a carrier oil (usually an oil pressed from the fatty portions of seed or nuts). It can take over 200kg of lavender to produce 1 litre of essential oil.

Pure essential oils (unlike the fatty aside based carriers) will not go rancid over time. However, this does not mean they keep forever! Pure essential oils oxidise and lose their therapeutic benefits fairly quickly (especially if not stored correctly). It is strongly recommended essential oils are stored in a cool dark place in small amber or cobalt glass bottles and are used within a year of production.


Tinctures are the resulting liquid after soaking herbs in a solvent (usually alcohol). The ratio of fresh herb to alcohol is approximately 1:3 (i.e the ratio of plants to total solution). Tinctures have the following advantages: many herbal constituents can only be extracted in alcohol (e.g. these constituents will be missing in a water based herbal tea); more herbal constituents are released (potency); they are concentrated; can often be used directly (free of a carrier), and are easily absorbed.

The downsides? Well, they are alcohol based (though this can be steamed off by adding the tincture to just-boiled water and waiting a few minutes), and ethanol may denature some organic compounds reducing their efficiency or in some cases rendering them ineffective.

An alternative solvent (glycerin) can be used to make an alcohol-free (and sweeter) medicine that is suitable for pets, children and those with acute sensitivity to alcohol. However, glycerides have a shorter shelf life than alcohol based tinctures which will preserve the herbal properties for 4-6 years.

We prefer to use alcohol for extraction for a few reasons. Firstly, (despite the denaturing) alcohol is the better solvent and extracts more properties from the herb than glycerin (alcohol dissolves some alkaloids, glycosides, oils, waxes, resins, fats, tannins, balsam, sugars, and vitamins. Glycerin dissolves sugars, enzymes, glucosides, bitter compounds, saponins, and tannins). Secondly, we produce our own organic alcohol and know its purity…. not so with glycerin and the need to find a trusted company producing a food grade non-GMO product.

Tinctures are available direct from Herbal Solutions. Please contact us regarding your requirements or for a free consultation.

Teas are either hot infusions (herbs steeped in boiled water), cold infusions (herbs steeped in cold water overnight) or decoctions (herbs simmered over a low heat for 20+ minutes), and the method depends on the herb. Decoctions are preferable for hard roots and berries, cold infusions work better for 'slimy' herbs like marshmallow, and hot infusions are suitable for teas. While not as concentrated as tinctures or oils, teas are easily accessible and ideal where a long-term exposure to a herb is required.

Infused oils are much less concentrated than essential oils and created by steeping herbs directly in a carrier oil. There are several methods for infusing oils, such as a folk method where the herbs in oil are left steeping in a warm sunny position for 4-6 weeks. Another popular method is to place the herbs and oil into a crock pot to warm for 48-72 hours. You need to be very careful not to overheat and fry the herbs! Infused oils are most often used for the creation of balms, creams and salves. Vitamin E is often added as a preservative.

Infused oils are safe to handle and use, easy to make, and have a subtle scent. They differ greatly from the pure essential oil which (almost always) must be diluted with a carrier, has a powerful scent, and are toxic in their concentrated state. Essential oils have many benefits but should only be used in consultation with an aromatherapist.
Powered by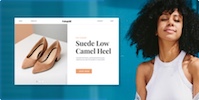 Create your own unique website with customizable templates.
Photo used under Creative Commons from Khairil Zhafri